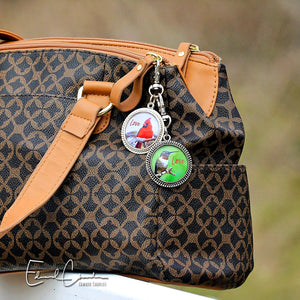 Today I took some new product image photos. This one shows a pair of my Purse Charms with Birds collection.  I print round images and then place them under a crystal-clear glass dome. Then I place the glass dome into a metal bezel and attach a clip. The round glass dome gives the image a three dimensional effect. 
---

Last week I drove to Katy, Texas to see a group of Sandhill Cranes. These nice birds spend the winter here in Texas. They were found in a field just south of Interstate 10 along Jordan Ranch Blvd.
---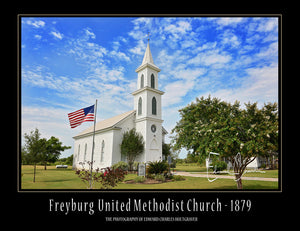 This church building, dating to 1879, is the only structure in town. It looks so idyllic in this photo, but I had to remove power lines that marred the scene. It was worth it, I think. Freyburg is located about 10 miles north of Schulenburg.
---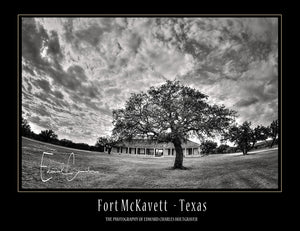 One of my favorite places in the world is Fort McKavett, Texas. Why? Well, I like the history first of all. Plus, it is very out of the way and far from most anything. It's a great place to slow down and get some good images.
---
I recently visted Lubbock, Texas to search for Burrowing Owls. It's best for me to take pictures of the owls during the morning or evening time. So during the day I drove 2 hours to Palo Duro Canyon.